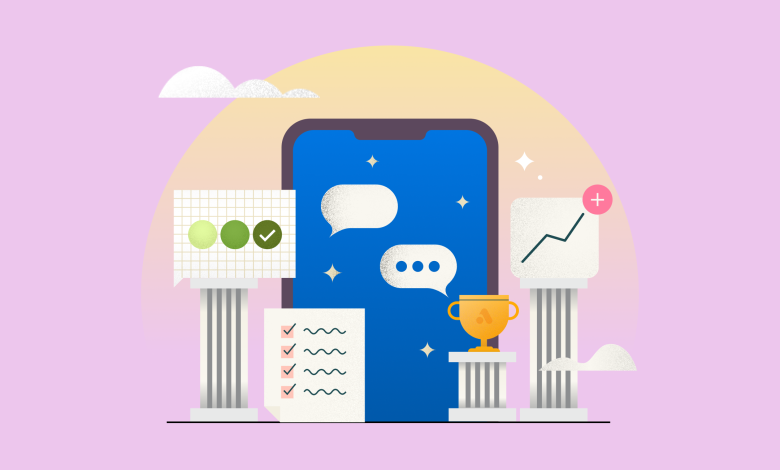 SMS text messaging has been widely used in the Australian healthcare business. With many organizations using the quick communication tool to communicate with patients. Despite the fact that there are many different messaging programs. On the market today, with millions of users worldwide, SMS conversations remains unique.
 Anyone with a mobile phone may send and receive SMS gateway. Without the requirement for an internet connection or the installation of any extra apps or software.
Healthcare organizations may communicate with patients in two ways: one-way SMS and two-way SMS. One-way SMS enables information to go in just one direction: from healthcare practitioners to patients. 2-way SMS overcomes the limitations of 1-way SMS by enabling patients to engage with text messages and respond.
According to a 2015 research, there is a considerable difference in the efficacy of one-way SMS vs two-way SMS. 'When compared to one-way text messaging. Two-way text messaging is linked with significantly better medical adherence. This has significant implications for the provision of mobile-based messaging on patient management.
So, what exactly is 2-way SMS, and how can it assist healthcare organizations? We go into further detail below.
What exactly is 2-way SMS?
Unlike one-way SMS, two-way SMS allows healthcare organizations to not only send SMS text messages to patients. But also receive responses. It's a powerful tool to interact with and engage patients. And the data provided through SMS may assist healthcare professionals in automating procedures and streamlining communications across their whole organization.
According to a 2019 survey, patients value personalized message, human connection, and real-time two-way contact.
When combined with Guni's SMS capabilities like dynamic fields. SMS broadcast, and a proven 98 percent open rate, 2-way SMS provide. The best approach for all sorts of healthcare organizations to personalize patient experiences and enhance long-term patient care.
How does 2-way SMS in healthcare work?
Two-way SMS is based on keywords. When a healthcare organization sends a text message to a patient, the message must include the opportunity for the patient to answer with a specified keyword. Keywords might be as basic as Y for yes, C for cancel, or R for reschedule. These keywords may be tailored to the requirements of the organization.
Two-way SMS for appointment confirmations, reminders, cancellations, and rescheduling.
Sending text messages to patients for appointment confirmations, reminders, cancellations, and the chance to reschedule is one of the most advantageous methods to employ 2-way SMS communications in healthcare.
Appointment non-attendance adds to the healthcare industry's costs by wasting resources and losing income. According to a Forbes article based on research on no-shows undertaken in the United States, the total cost of missed healthcare visits each year is $150 billion.
According to a 2017 research, "little, straightforward adjustments in service delivery make a tremendous effect." Resourcing may be diverted to aiding those in need by enhancing service efficiency.'
Patients may rapidly confirm, cancel, or reschedule appointments via text texts, resulting in improved health outcomes for patients and healthcare professionals due to increased patient attendance.
What are the advantages of 2-way SMS in healthcare?
Get real-time feedback from patients.
90% of text messages are read within three minutes of receipt, allowing healthcare organizations to get immediate replies from patients. You may communicate with patients in real time to urge frequent health check-ups, remind them of vaccines, and remind them to take their prescription, among other things.
Establish patient-provider interactions.
2-way SMS is the most effective technique to personalize a patient's interaction with your organization. The Victorian Government undertook a behavioral insights case study to boost patient attendance at specialty medical clinic visits and discovered that patients were twice as likely to react to customized SMS text messages.
Personalizing SMS messages makes patients feel like they're more than a number.  Which fosters strong interactions between patients and healthcare professionals.
Over the 2019-2020 period, 25.7 percent of Australians delayed or did not visit a doctor when required, 30.4 percent delayed seeing a dentist, and 19.9 percent delayed seeing a medical specialist, according to the Australian Bureau of Statistics (ABS). According to ABS, COVID-19 may have led to an increase in these figures as compared to 2018-19.
Implementing two-way text messaging will not only assist to minimize no-shows and enhance income, but it will also improve patient care by encouraging people who need to visit a healthcare professional to attend appointments rather than postpone required treatment.
Guni the specialists in two-way SMS communication
If you're wanting to adopt an SMS solution in your general practice, look no further than Guni, Australia's leading healthcare communications platform. Sign up for a free SMS trial now, or call our sales team at 1300 011 117  to discuss your company needs and discover how Guni can help.