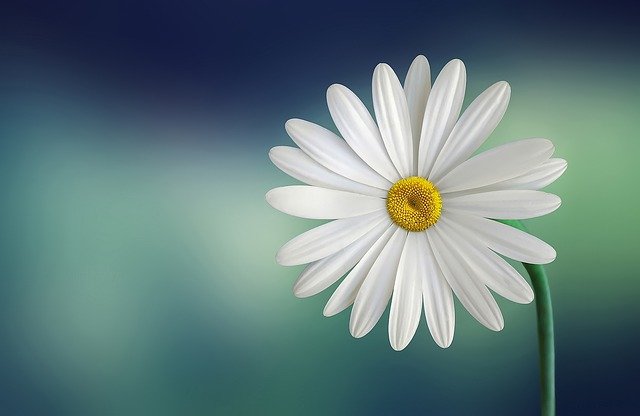 Life Style
Top 10 Anniversary Flowers And Their Significance
While marriage is a lifelong commitment, each year is significant in its own right since each couple passes through different stages of life, and it is only their love that keeps them together and makes their lives beautiful. A floral arrangement is a classic anniversary present that always makes a huge impact, whether your spouse loves flowers, has a green thumb, or likes conventional gifts. Nowadays, one can easily order Anniversary Flowers and get the arrangement done without hassle. 
Celebrating Anniversaries with flowers is a wonderful way to show your affection. We all do it, but many people are unaware that each flower has a unique significance corresponding to several years in marriage. Giving your partner or other couples celebrating anniversaries flowers that correspond to the years of marriage will give love yet another cause to bloom. Many anniversary presents are available, ranging from personalized art to personalized accessories—but sometimes less is more. 
People are drawn to arrangements because they convey a narrative. 
Each arrangement reflects the time, though, and expertise that went into it. Flower arrangements, like art, may take many forms, ranging from fresh blossoms to dried flowers to paper compositions. It's all about your partner's tastes when finding the ideal arrangement. 
What flowers and color palettes do they prefer? Do they like contemporary minimalism or wildflowers and charming English gardens?
Here is a list of lovely blooms that should be gifted to your partner concerning the years of togetherness. 
Golden Lovers' For The 50th Anniversary
You made it to your 50th year of marriage together thanks to your unwavering faith, strong trust, mutual respect, values, and humility. Your eternal love should be commemorated with yellow flowers on your golden jubilee anniversary, which will testify to your lifelong commitment to each other. Anniversaries are opportunities to create memories that will last a lifetime. 
By embracing the blossoms that complement your years, you may make those memories even more fragrant.
Iris For The Jubilant Lovers- 25th Anniversary
Say it distinctively with these gorgeous flowers that honor the faith and hope of a peaceful and enduring marriage on your silver anniversary. It's that time when you and your partner are ecstatic and triumphant.
Asters For The Partners In Crime- 16th – 24th Anniversary
You both see each other as partners in crime as you have a deeper knowledge of marriage's unique partnership and lifetime tie. Aster will help you celebrate unity, knowledge, and wealth on your Anniversary.
Roses For The Most Powerful In Love- 15th Anniversary Flowers
This is the point in your relationship's life when it has stood the test of time. Red roses are the most gorgeous flower linked with the 15th Anniversary. They represent the beauty and simplicity of two people's love.
Orchids, Tulips, and Chrysanthemums For The Ones Addicted To Each Other- 11th – 14th Anniversary
You two are hooked to each other and the comfort you feel in each other's company because of the wealth of love, maturity, and understanding you have created. Send flowers online to your wife and make her feel special on your Anniversary. 
Yellow Daffodils For The Ones Who Are Made for Each Other- 10th Anniversary
The tenth year of your relationship signifies the end of a decade of love. This is the point at which you realize you were designed for one other. Celebrate it with daffodils, which signify the modest pleasures you have with your partner as well as your profound devotion for each other.
Bird of Paradise and Lilacs For The Ones Who Are Companions For Life- 6th – 9th Anniversary
I'm not going anywhere, whether you like me or not. At this point in your life, this exactly characterizes your connection. You become inextricably linked for the rest of your lives. 
You can show your love and how much you care about these lovely flowers, which symbolize trust, wisdom, and the magnificence of your love.
Daisies For The Best Friends Forever – 5th Anniversary.
After half a decade of enjoying love and life, you have become best friends. You quarrel, hug, and torment each other, yet you stick together. Daisies indicate softness and pleasant innocence, which your love displays; therefore, use them to commemorate this memorable friendship anniversary. Order online flower delivery in Jaipur for your best friends and surprise them with these amazing flowers.
Sunflowers And Lilies For The Ones Who Are Madly in Love – 2nd – 4th Anniversary
The years you've spent together have brought you closer and helped you overcome each other's flaws. You have thoroughly accepted each other and are now madly in love. 
Lily and Sunflowers symbolize warmth, commitment, and the power of your relationship, so use them to express your love.
Carnations For The Love Birds- 1st Anniversary
The first year is the most difficult, but it is also unforgettable. A year filled with many firsts: first dates, first festivals, first fights, etc. These gorgeous flowers bathed in the sweet hue of love are perfect for coochie-cooing times.