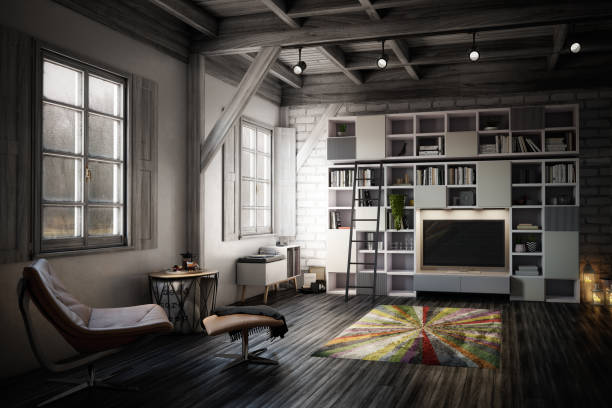 Real Estate
Some Brilliant Qualities of Llys Y Deon: The Student Accommodation in Bangor
Students check out the benifits of living in Llys Y Deon a premium student accommodation Bangor
Bangor is a small coastal and cathedral city in Gwynedd, North Wales. This city is popular for its landmarks, such as Menai Suspension Bridge, Anglesey, Bangor Cathedral, Bangor University, and Garth Pier. Bangor is the oldest city in Wales. Travelers who love art, history, culture, and natural bounty like to visit this city. In addition to this, one more thing for which Bangor is getting popularity is the university education. A number of students from different parts of the world visit Bangor for obtaining a quality education. Bangor University and Coleg Menai are the institutions where the students like to get an education. Due to the presence of the overseas students in this city, there is a good arrangement of student accommodation Bangor.
One of the popular names in this regard is Llys Y Deon. Llys Y Deon in Bangor is one of the best student accommodations, which is equipped with world-class amenities. This is why plenty of students find it one of the best places for them to stay.
In this article, you will read some of the qualities of Llys Y Deon, which will help you in understanding this property and taking the decision about booking accommodation at that place.
Choices of Accommodations Are Available for the Students
There are different choices of accommodations available in Llys Y Deon. The major types of accommodations available here are ensuite rooms and studios. These accommodations have further subcategories.
The ensuite rooms have been subcategorized into Bronze Plus Ensuite, Silver Ensuite, and Gold Ensuite. On the other hand, the studios have the subtypes like Silver Studio, Gold Studio, Bronze Studio, Gold Studio Plus, Platinum Studio, and Platinum Studio Plus.
There Are the Opportunities to Meet Other Residents
In Llys Y Deon, you get a lot of opportunities to socialize yourself and to meet other residents. There are some accommodations, which come with a dual occupancy, such as Gold Studio and Platinum Studio. So, you can choose accommodation where you can get a room/studio partner.
Besides, in some of the accommodations such as in the ensuite rooms, you find a shared kitchen. Therefore, apart from fulfilling your dining needs, the kitchens also give you a chance to meet other residents.
The residents find the best opportunities to meet each other in the common room. A common room is available in this property for the get-together of the residents. The residents can make new friends here. On the other hand, they can also help each other in their studies in the common room.
Study Space Is Available for the Students
The authorities of Llys Y Deon understand the requirements of students very well. Therefore, they provide a study space in every unit, where the students could study in a full study environment.
There is a set of study table and chair available for each student in every unit. So, the students can study in a comfortable and appropriate posture in student accommodation Bangor.
Residents Get a 24-Hour Fitness Center to Stay Fit
It is necessary to have a healthy body for a healthy mind. So, if you find a fitness facility in a property, it adds the cherry on the cake. In Llys Y Deon also, you find a 24-hour fitness center.
The fitness center is fully equipped, and you can get the arrangements for all types of workouts here. If you have interest in building the body muscles, biceps, etc. then you should do this perfectly at this fitness center. You can also visit this center for light exercises also just to stay fit.
There Is a Wi-Fi Connection for All Types of Internet Requirements
The internet is no more a luxury today but it has become a basic requirement. It is used for online shopping, social media presence, communicating with others, entertainment, and a lot of other purposes.
Besides, it has become more important for the students because most of their assignments and projects are accomplished through the internet. The trend of online classes is at its peak since the beginning of the Covid pandemic. This is one more reason why the internet is so important for students.
Therefore, a paid Wi-Fi connection is available at the student accommodation Bangor through which the students can keep their laptops and smartphones online.
Garden/Courtyard Is Available for Enjoying the Greenery and for Fresh Air
The students also find the garden/courtyard where they can get glimpses of nature in the form of greenery. Moreover, it is also a place where you can walk in the fresh air. This is why it is also a significant place for the fitness of the students.
Final Thoughts
There are many other qualities that we can associate with Llys Y Deon. Hopefully, you will find your dream place when you will shift to this property. You can easily book the student accommodation here through the online options.