Fashion
5 Bold Men's Fashion Trends: Ranveer Singh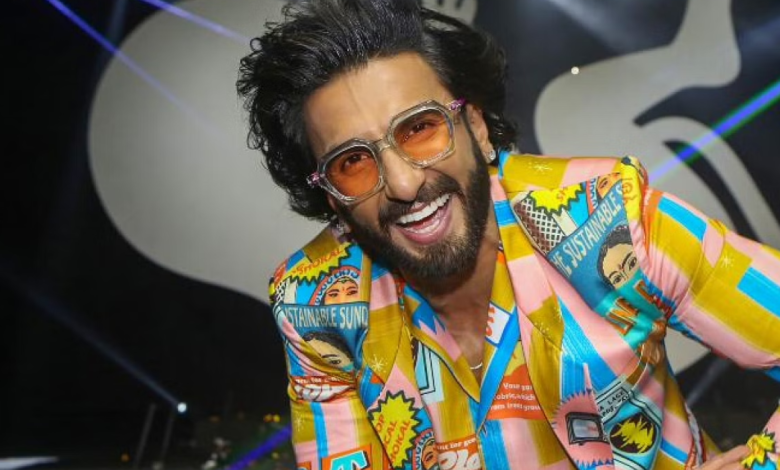 Men's fashion trend has been growing since ever, but this celebrity has changed the all game with its amazing dress sense . Ranveer Singh has certainly worn odd and crazy fashion trends before. Just as you begin to believe that men's fashion is a no-experiment zone, Ranveer Singh arrives. The legendary Bollywood performer is known for embracing the craziest men's fashion trends possible. Ranveer Singh is here to slay and add some of his spice to the series of men's fashion statements, having gone from being judged at first to generating headlines the very next minute.
5 Bold Men's Fashion Trends: Ranveer Singh Edition
1. Men may wear flowers too.
To begin with, as we are all aware, Singh is all about breaking expectations and pulling off some of the most bizarre trends. I won't lie: Ranveer Singh undoubtedly generates more fashion news than any other actress in the business. The actor seemed to be having a great time while wearing Embroidered shirts for men as well as floral shirts . He most certainly dispels the fallacy that florals are exclusively the domain of women. In the line of men's fashion trends, the actor heralds the arrival of floral patterns.
2. Dress in strong patterns like a boss.
Bold designs are always a problematic fashion choice, whether worn by men or women. Speaking of which, Ranveer Singh is busy creating headlines with his bold and outrageous prints while you're debating whether or not to purchase a bold outfit. Singh is full of surprises, from vivid colors to surprising designs. It's easy to see him wearing Sabyasachi clothing flawlessly.
3. Animal prints and the wild
Men's fashion trends appeared to be a niche market. We have been stalking Ranveer Singh's stylish shirts for men, attire ever since he made the decision to think outside the box. Singh would slay in any of those prints, whether it's a zebra print shirt or a tux. Just to add that, even if his animal print outfit makes for a scary impression.
4. The best bottoms
Who says that males are only allowed to wear dhotis or skinny jeans? Singh is not involved in the trollers' worldly issues. He is all about making statements and changing the course of fashion history. The actor has already been spotted wearing unusual pants and occasionally even skirts for some of his promotions. He makes no attempt to apologize for his odd decision to wear boldly patterned pants, and why should he? Men's fashion trends are all about incorporating new styles, after all.
5. Ponytail games
Well, having long hair is undoubtedly a popular fashion statement for males these days. In light of this, a man bun is unquestionably one of the hottest additions to the current men's hairstyle trends. Ranveer Singh, though, appears to want more of everything. Prior to this, the actor was spotted leaving the airport while sporting his #DoubleTrouble haircut and sharing a photo on Instagram. Therefore, it wouldn't be an understatement to say that following this action he now reigns supreme in both men's fashion trends and airport looks.